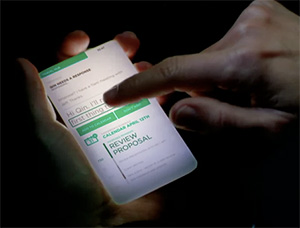 The next time you make breakfast, pay attention to the exquisitely intricate choreography of opening cupboards and pouring the milk — notice how your limbs move in space, how effortlessly you use your weight and balance. The only reason your mind doesnt explode every morning from the sheer awesomeness of your balletic achievement is that everyone else in the world can do this as well.
With an entire body at your command, do you seriously think the Future Of Interaction should be a single finger?
via A Brief Rant on the Future of Interaction Design.